Abstract Face "Plutonium" in Acrylics Painting Challenge 2/300
January 2, 2019
Abstract face painting in acrylics on canvas
This is the second painting from my painting challenge of the year 2019. The canvas is also a remake. I had a depiction of the Anxiety on this canvas and I decide to paint it over. There was a bleeding sad eye. On top of it, I used a primer that my boyfriend brought me. The primes is a gray paint spray. I like that I spray a very small quantity and I can cover the entire painting.
I let the canvas dry and I used a pencil to sketch the face of a girl. For reference, I used the photo of Audrey Hepburn. It might not resemble much, but I love how her eyes look in that photo. After sketching I started painting the abstract face in acrylics. After applying the color base of the face, I used cooler and warmer colors to create highlights and shadows.
For this abstract face painting I used:
primary blue cyan
basic primary yellow
primary red magenta
titanium white
carbon black
It troubles me a lot to open a lot of tubes and mix them around when I have to paint something. So I thought I should go back to basics. In the beginning, I used to use the primary colors and mix them until I would get the desired colors. It's less expensive and less troubling. Plus, you earn more color mixing experience.
My decision with naming this painting came from my passion for astrology. One of my dominant planets is Pluto and the piercing look in the eye is a dominant feature of this aspect. I love to paint colorful and abstract painting so I will be doing this kind of painting more often.
You can watch my process in the following abstract face painting video I did. Also, don't forget to subscribe to my Youtube channel to be notified for more.
Thank you! Have a beautiful day!
You May Also Like
January 12, 2019
July 29, 2019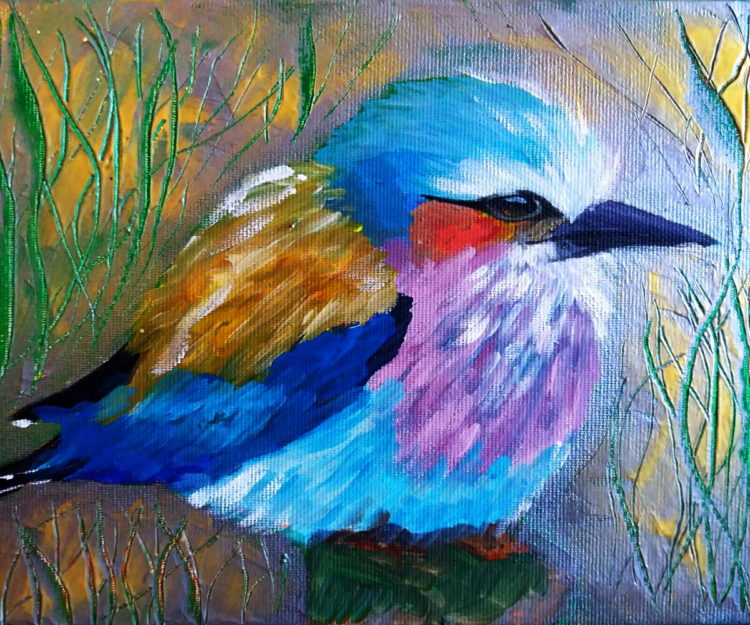 October 2, 2017