Atrani Acrylics Painting – Amalfi Art
May 21, 2017
Atrani Acrylics Painting – Italy – Amalfi Art
I've been working on a Atrani Acrylics Painting, an Amalfi art piece, the last few days. It took me about 8 hours, I believe. I worked on it for a couple of hours last week.
I also used coarse structure paste for acrylics. Working on the sand I thought that this product would be good and it was.
Working on architectural details and designs is very fun but also very time consuming. I reworked and reworked many details. I had fun working on the rocks, sand and sea, but the building were harder to paint.
I loved the design of the town Atrani. Many towns in Italy have this amazing structure on many levels. For more acrylics painting, don't forget to check out my collection in the painting category.
For acrylics painting lessons, subscribe to my YouTube channel. Thank you for visiting my website and I hope the information you found here are helpful to you. For questions and information, drop me an email at the email address, below.
Details:
Medium: Acrylics and final glossy varnish on stretched canvas on wood frame
Tools: Brushes
Size: 60cm x 40cm
Details at iordache.cristina.vivi(at)gmail.com
You May Also Like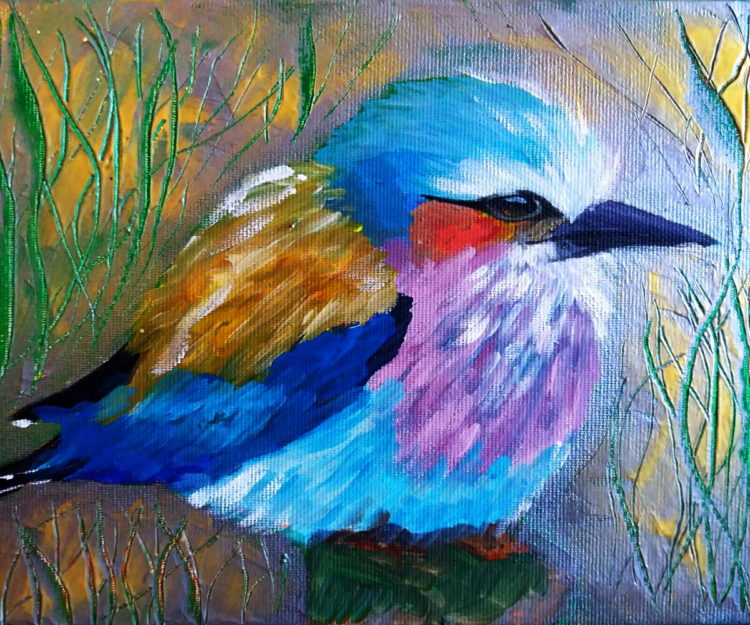 October 2, 2017
February 4, 2018
January 4, 2019