Daffodils Painting in Oil Colors
April 17, 2017
Daffodils Painting in Oil and Acrylics
Daffodils painting – I love daffodils and I think it wouldn't be wrong to say that they're my favorite flowers. I remember that when I was little I used to receive on my birthdays many daffodils and I was very happy. Also, more recently I saw an episode of one of my favorite anime series. The daffodils were said to be strong yet delicate flowers that bloom in harsh conditions and wait patiently for the spring to come.
I think I have a lot to learn from them, but they also represent me.
My daffodils art is done on a rather different canvas than those I am used with. It's 60 cm x 20 cm. I didn't use this type of canvas before. Usually, this size of canvas is used for a trio of painting of the same size and hanged together on the wall. I have a nice idea for this matter and this daffodils painting is the first from this series.
For tutorials on how to draw daffodils flowers you can check my YouTube channel.
Details
Materials: oil color and acrylics on canvas stretched on wood frame
Tools: brushes, canvas, pencil for sketch
Date: April, 2017
Size: 60 cm x 20 cm
Video tutorial of how to draw daffodils flowers
You May Also Like
January 12, 2019
January 4, 2019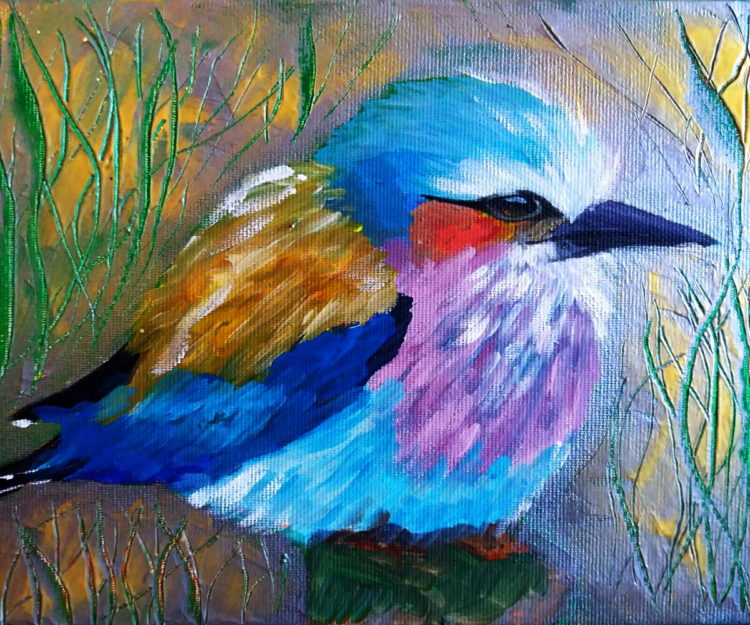 October 2, 2017