Geisha Painting in Acrylics on Paper
February 4, 2018
Geisha Painting in Acrylics
Geisha painting on paper – My passion for Japan is huge and this Geisha painting in acrylics on paper proves it. I was listening to a beautiful song from Jessie J – Queen while working on this painting. And while the girl reference photo I was using was more simple, the song inspired me to make the geisha also a warrior, a samurai, a fighter. I saw this beautiful woman as a delicate beauty with amazing strength and intelligence.
For this painting, I also used metallic paint: gold and silver for the details on the kimono and also for the katana blade and the handle. I am happy with the way this painting came out. Although I am the one who painted it, I find myself staring into her eyes and feel hypnotized. She is decorating her hair with beautiful oriental blue fans.
The painting of the geisha is done on painting paper with vinyl paint (acrylics). I worked with thin brushes with a round head and nr 01 and nr 02 brushes. The painting will be shipped rolled in a hard cardboard paper tube. the tube is bought from arts & crafts specialty stores and it's designed for shipping rolled painting (paper or canvas). The painting can be displayed using a bamboos frame or a red frame.
I also used a final layer of varnish with a beautiful glossy effect. The purpose of the varnish is also to protect the painting from UV and preserve the painting in time.
I will be painting more oriental artwork in the future because I'm attracted by that universe and culture. I hope that one day I will have the chance to experience it.
Thank you for reading!
Details
This geisha painting is available.
Size: 70 cm x 50 cm
Tools: acrylics on paper, glossy varnish for UV protection.
Date: February 2018
The painting is signed on front and back.
Details at iordache.cristina.vivi[@]gmail.com
For more information please message me using the contact form.
You May Also Like
January 15, 2019
February 4, 2018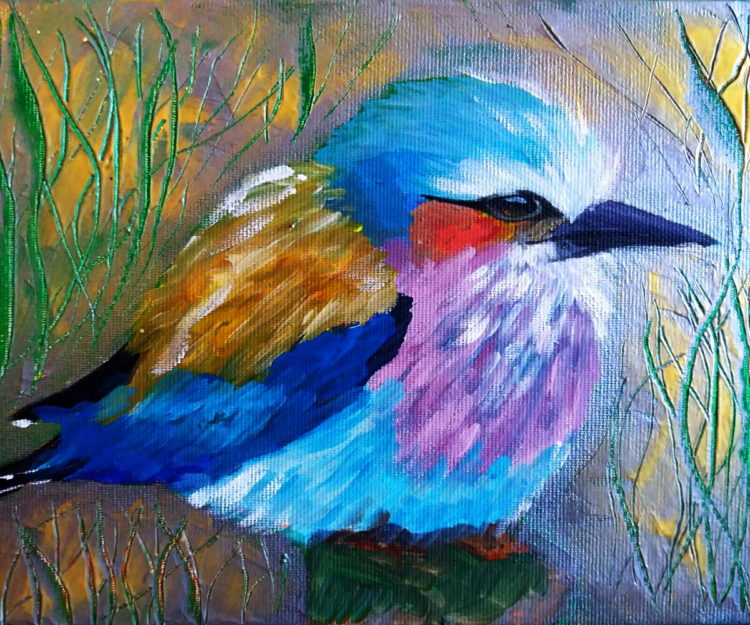 October 2, 2017