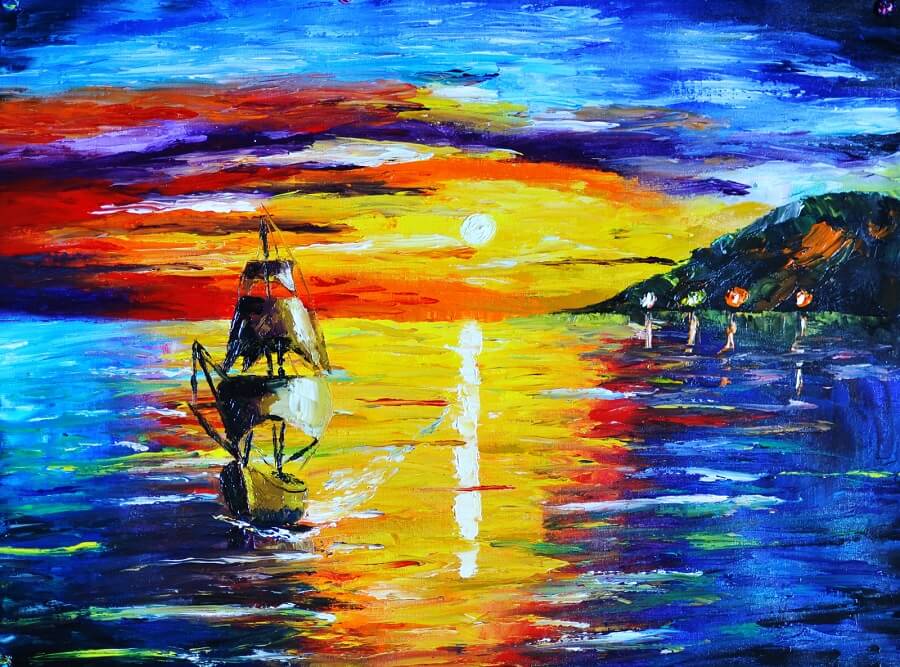 Oil Painting – Ship in the Sunset
September 9, 2017
Ship in the Sunset Painting – Oil painting
It would have been great to start earlier painting oil artworks, but I couldn't find the time or the courage to get it done. I got used to painting while listening to motivational audios and watching oil painting tutorials. These type of audio-video motivation mediums help me focus better on my painting, but also to relax. I feel that I am 100% focused on what I am doing. It's my way of keeping my mind on the canvas. It's a quiet pleasure, although it mind sounds like a little chaos.
Painting is a blessing
My most recent painting is done on cotton canvas. It's not stretched on a wooden easel. I worked again with oil paints and palette knives, nr 3 and nr 12 from Ferrario. I found the knives at a local art & crafts supplies store I like. The shop Pictor is a place where I find everything I need when it comes to art. I felt like these two numbers are exactly what I need, one to spread the paint on larger areas and one to make small details. There is also one common thing I always use when I paint in oil and that it paper tissues. It's extremely useful and I don't risk stain the colors or the painting.
The Ship in the sunset painting is one of my favorite artworks and I gifted to my sister's family.
Details
Size: 60cm x 45 cm
Medium: Oil paint
Tools: palette knives
You May Also Like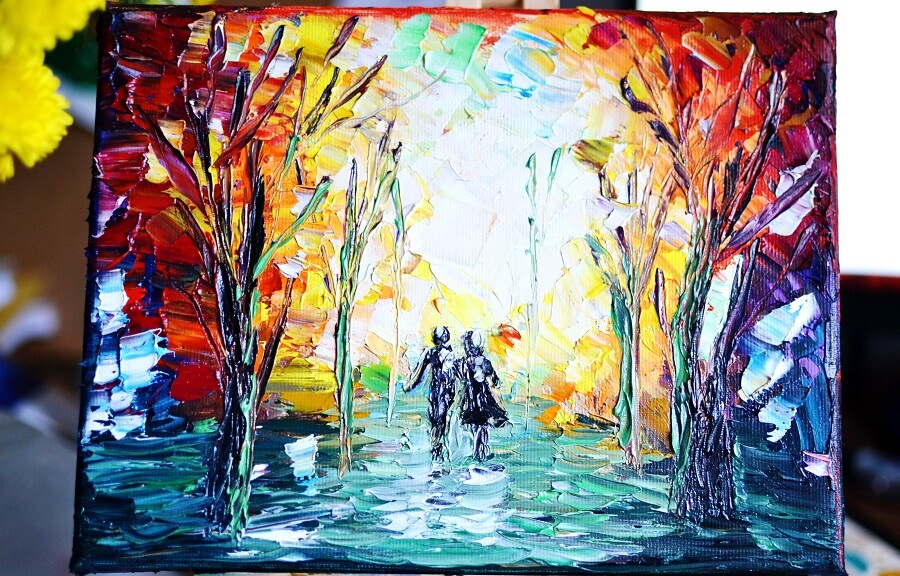 October 22, 2017
January 25, 2019