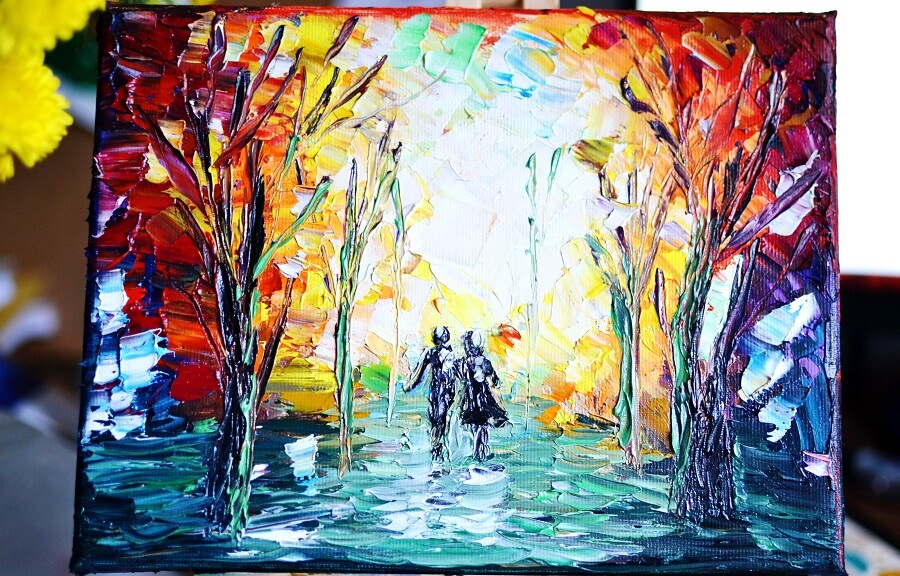 Oil Painting – Forest in the sunset
October 22, 2017
Forest in the sunset Painting in Oil Colors
Colorful forest in oil paint
I was afraid to work with oil colors before, but after attending a one-time oil painting class I learned its secret. Forest in the Sunset is a soulful painting sharing love and kindness, where the forest is there to protect you and guide you to the light.
I perceived the forest as a metaphor for the motherhood, where nurturing feelings embrace you, love, and understand you. The vague silhouette of the couple in the center of the painting is the symbol of love.
The painting is quite small, but it has eye-catching shapes and colors.
Details:
23 cm x 18 cm
Painted on stretched canvas on the wooden easel
2017, Autumn
High-Quality paints and materials